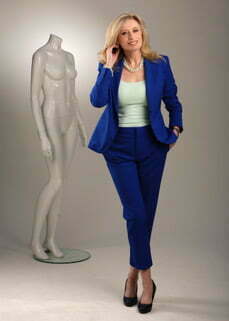 Dressing is a way of life.
In every walk of life we are judged by our appearance. When you feel good you are more confident and stand straighter, you smile more, and you even speak with more conviction. Of the many ways in which we choose to express ourselves, the colour and style of our clothes probably make the most immediate and powerful impact. Clothes make a visual statement about how we view ourselves – they reinforce our self-image and help us define who we are. They can boost our confidence when we know we look good, but when we get it wrong they can sap that confidence just as quickly.
MORE ABOUT ME
INSTAGRAM
This error message is only visible to WordPress admins
Error: No connected account.
Please go to the Instagram Feed settings page to connect an account.
WHAT PEOPLE SAY...
I had a great time with you doing my colours and the makeup lesson. The session was therapeutic and I learned a lot about colours, make up application and personal perception. And it all was fun. You most certainly have found your calling in life.
It was lovely to meet you…I thoroughly enjoyed the time with you, thank you very much ! Thank you for the extra notes about the colours, which are very helpful. There is only a certain amount of information one can take in at a time! I'm afraid I don't do Facebook…But that doesn't stop me from telling people what a good time I had this morning! So thank you again for that.
An afternoon (and) money well spent yesterday! Thank you Lindsay! Xx
Thank you, it was great, I really enjoyed myself and feel a lot more confident to look at colours again.
I am so glad A chose you as our CMB Consultant, as I felt totally at home, very confident with your advice….. thank you……. I was very impressed Lindsay, and thank you for the offer to contact you again if needs be, I so much appreciate how much you've helped me.
Previous
Next